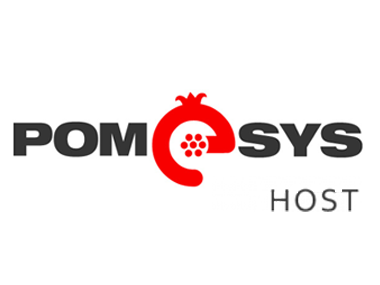 Why Us ?
"Why should I purchase or use your product rather that your competitor's"? Our salespeople are asked that question more than any other almost every day. We understand. Prospective buyers of any product, including software, want to make rational decisions based on facts rather than hype.
It is difficult to compare any two products; cars, bikes, houses, planes and the list is endless. It is especially challenging to compare two software packages. Here are two reasons:
1. Software is always changing
Most of the merchandise that we purchase, lease or use in life, do not change much. We can look into a car's engine today and we can look into it 10 years from now. Other than wear and tear the engine's specifications stay the same. In contrast, software changes constantly. For example, if an analyst were to write a review of a software package today, that would be true for the version that he/ she tests today. But, any 'modern' software constantly changes. Developers update, upgrade, modify, improve, and enhance the product. Thus, any opinion that a reviewer expresses about some software today may not be true next time that person reviews that same product.
2. Words have no standard definitions:
Comparing one software package to another is like comparing the proverbial apple to an orange. Words like ERP, easy to use, fast, on the cutting edge have different meanings to developers of software packages. There are no standards recognized by the industry to rank or define speed and 'modernity' of software. Even the words "cloud based" which is essential to comparing software, may carry different meanings. For one software developer, like us, it may mean software designed and written in a language only appropriate to run on the web. For another, like some of our competitors it may mean installing a standard desktop application on a server in the cloud. Putting lipstick on a pig does not transform the pig into something else. It results in a pig with a lipstick. Nevertheless, there are true differences between software solutions and with the cautionary points noted above, those differences must be noted and understood
Why then is POMeSYS, a product of Twin Peaks Online, superior? What makes it so much better? We can identify 10 reasons. Here they are.
1.  POMeSYS is a truly cloud based solution written in a very modern language.
Cloud based software, as we understand it, must be written in a programming language uniquely designed for it. The meaning of cloud-based goes beyond 'software running on a server somewhere out there, rather than on a server on top of a desk'. POMeSYS is written in PHP, java script and few other modern cloud appropriate languages. Obviously, desktop applications are written in 'desktop' languages.
Programming language matters immensely. It is what makes your software run better, faster, and stronger. Though application features are important, such as the ability to enter and maintain your customers' standing orders or to run necessary reports, they should not be the determining factor as to which solution to choose. In other words, these features are not a sufficient condition by themselves to make you select the right software. As important as price is, that too should not be the determining factor.
Think about car buying. When purchasing or leasing a car or truck we go beyond the functionality of the car itself. Just because the vehicle we are looking at is a truck that we can use to move furniture, or a van to carry the soccer team is not sufficient.  We select the right vehicle by asking more questions, for example, the model number, year, horse power, safety rating, and a host of other meaningful comparison points. We read reviews, and consult with specialists who KNOW about mechanics and reliability.
When evaluating software, we should approach the search effort in a similar way. For example, knowing the date the programming language was created and last updated, gives you a good idea of its modernity, robustness, and maturity. For example, most languages created in the 90s were written when the internet was barely emerging with none of the capabilities we now deem standard (of course, with patches, many manufacturers can improve stability and add new required features). But, in the fast-paced field of technology, many desktop languages are discarded in favor of new architecture.
To relate to our earlier comparison: when car shopping, we avoid older models. So, when shopping for software, we should also seek the newest and most versatile model that can be safely used for the next ten years. PHP, the language powering POMeSYS was originally written in the nineties, the current version, PHP 7.2, was created in 2017. In fact, popular websites like Facebook and Amazon use PHP or similar programing languages.
To assist your efforts in finding software, we have created a table below that you can use to compare us to our competitors. We believe that we have the most up-to-date software out there. You can print out this table with the important, relevant questions for you to ask when shopping around. It is important to know the language, the age of the language, and if that language will stop being supported by its manufacturer.
2.  POMeSYS is supported by a company that has been in business for 30 years.
Twin Peaks software has been serving the baking industry since 1990. That makes it a 30 year old software company. With that longevity comes experience, the tendency to avoid making unnecessary mistakes, a high level of professionalism, stability, continuity, aversion to taking unnecessary risk, a large customer database and invaluable familiarity with the trade . Twin peaks was the first company to write bakery management software in FoxBase, a relational database language considered revolutionary in the early nineties. It was the first to introduce a Windows based product in the late nineties. Similarly, it was the first to introduce a web based product early in this decade (2010). Twin Peaks Software can rightly claim that it has been at the forefront of cutting edge technology. It has embraced change more than any of its competitors.
3.  POMeSYS is modular and scalable
Our philosophy is basically this: you pay only for what you need; the right modules, the right number of users, the right add-on features; nothing more and nothing less. Some of our competitors sell products in packs. It may start as a BASIC version of one user with some features that the developer judged to be essential. Then, in the PRO pack more features are added with some more users. Finally, the ULTIMATE version would include all features but would be available only if a certain number of user licenses are also purchased. At times, such packages are called Silver Gold and Platinum. The idea is to sell more features to customers who do not need those features and only need additional user licenses or sell more user-license just because a customer needs certain features. Twin peaks has another philosophy. POMeSYS has four core modules; Sales Order, Accounts Receivable, Inventory Control and costing, and Purchase Order. Customer decides how many users need to access the system, and finally which of the Add-On features suit his needs; Nothing  more and nothing  Less.
4.  POMeSYS Database architecture makes updating software easy
How data of hundreds, thousands or millions of customers kept matters a lot. There are basically two ways to do so: in one, data belonging to each customer is aggregated and kept separate from the rest. Under that scenario, a software manufacturer will create your files where data is kept and put them all in one directory that is only accessed by you. Thus, if that developer has 100 customers, he/ she would have a hundred directories or databases to maintain. Any change made to one must be copied to all in order to keep all updated. Needless to say, that is a daunting task. Almost all 'older' desktop applications follow that procedure. In the second scenario data of ALL customers is kept in one place, under one roof. Modern applications, especially ones designed to run on the web follow this second method. Imagine Amazon or Facebook keeping data of millions of customers or users separate. POMeSYS keeps all customer data as one. When engineers make a change, ALL customers see the change at once and make use of it instantly.
5.  POMeSYS is an ERP product
ERP is a term for comprehensive software solutions. Most ERP solutions allow their users to manage sales, accounting, production, procurement, distribution, HR, e-commerce, and customer relations. What are our modules and what are others'
6.  No Long term contracts
Whereas the lessee of a car is usually required to keep it for 36 or so months and pay a penalty for early termination of that lease, Twin Peaks allows its customers to only give the company a 30 day notice to quit using the system. Twin Peaks does not require or encourage the prepayment of lease amounts.
7.  Dedicated one-on-one training and support
Twin Peaks conducts monthly FREE web based training of all of its products. However, depending on the sophistication of the business of each customer, what type of an accounting software the customer is switching from, the nature and amount of training required varies. For a reasonable fee, staff at TwinPeaks Online stands ready to provide technical assistance and support.
8.  24/7 support
Nowadays, most web based applications run on autopilot. It is usually very difficult, and at times, impossible to get a human being on the phone to ask a question and discuss some important matter.  Not at Twin Peaks Online. We pride ourselves for being different. During normal work hours every phone call is answered by a receptionist. The call is logged in, a programmer is assigned to that support call and when the work is done and completed, the ticket is closed. A customer can also chat with a technician online or send an email to the office. Rarely, but we still receive support calls in the form of a fax. During off hours and on weekends when a call is made, the system will ask the user to press a certain number for emergency calls. That will reach a technician or in technician not available it will reach the CEO of the company. He will call and follow up.
9.  Nothing to purchase upfront; No hardware. No software
As in all other SaaS modeled "purchases" ours does NOT require the PURCHASE of any hardware or software. The only requirement is that you, the user, be able to connect to the World Wide Web. As in leasing a car, the lessee may pay for only two out-of-pocket expenses: One-on-one training and data importation from software application that the lessee is currently using. That is a very important point to remember when comparing a purchase decision to a lease decision, in general and POMeSYS to its competitors in particular. For a more detailed comparison please refer to ….
10.  Ready to customize to fit each customer's special needs.
Most 'mature' businesses have unique needs. Such needs may include unique ways of entering orders, reports that display production requirements in certain ways, transfer of information to third party data banks and others. Such businesses have a dilemma. They could go with shrink wrap software programs that are the cheaper alternative but don't work because of their unique needs. The other and very expensive choice is to hire a programmer to write them a whole new customized computer program. That makes as much sense as re-inventing the wheel. The middle ground includes what Twin Peaks offers: A bakery management software that is customized for your needs for a fee if the enhancement is only beneficial to you or for free if most other customers benefit from it. Twin Peaks has programmers to make those changes and is willing to do so. We recommend that you ask references concerning this matter to confer our claims.